W 2018 zaczęłam projekt PIĄTKOWE POCZTÓWKI, który ostatecznie trwał jakieś 2 lata. Wykorzystując nazwisko jako pretekst i powód do mobilizacji, co piątek tworzyłam liternicze kartki z intencją poprawiania nastroju, rozśmieszenia oraz wyciągania głupot z mojej głowy. Poniżej można zobaczyć przykłady pocztówek, które powstały.
In 2018 I started a personal project called PIĄTKOWE POCZTÓWKI (friday postcards, but it sounds funnier in polish, especially that my last name means 'friday' in polish). Eventually it went on for almost two years. Each friday I made lettering based postcards with intention of brightening someones mood and taking some stupid puns out of my head. Down there you can see some examples of the postcards, most of them in polish, but trust me, they are funny!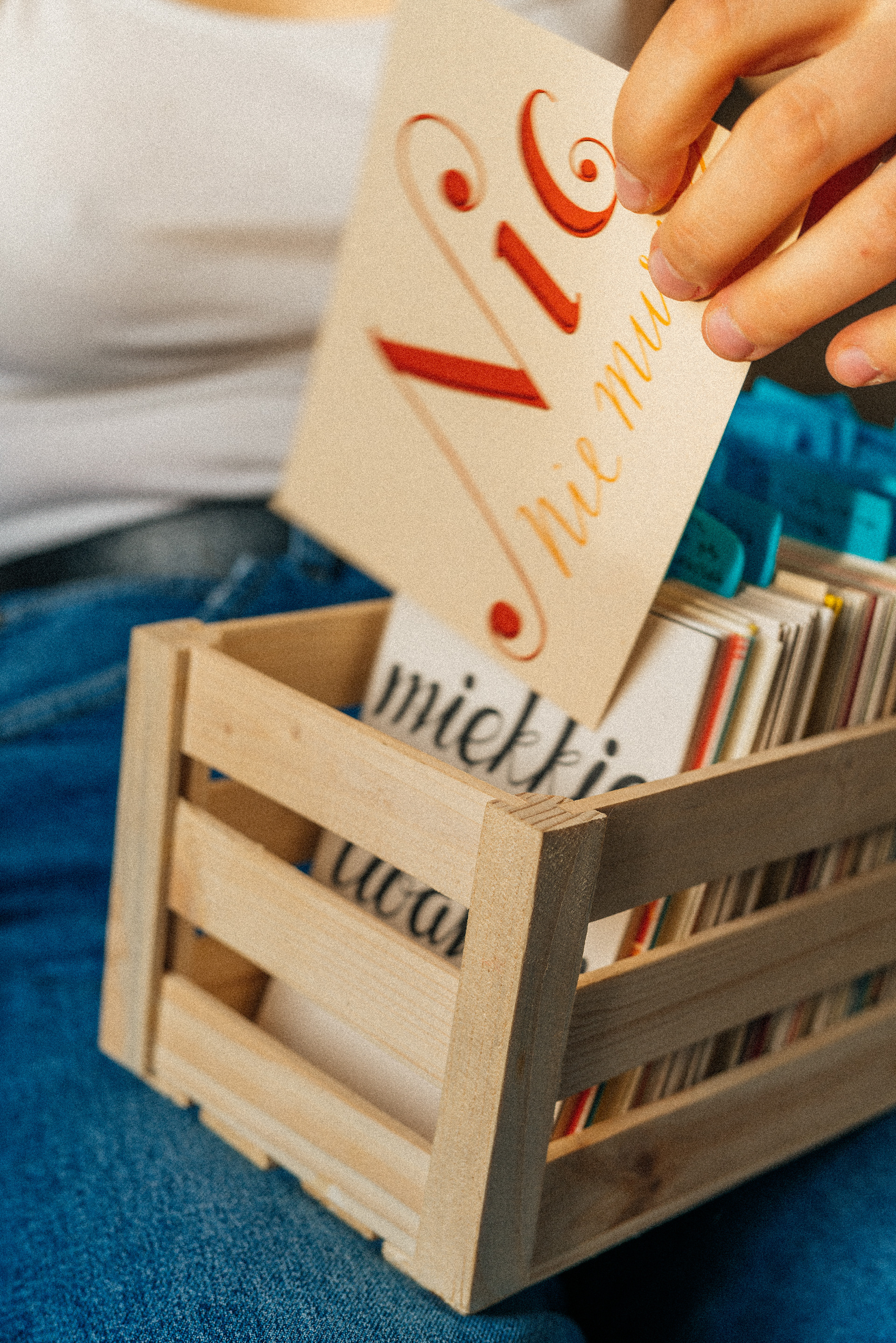 Poniżej możesz zobaczyć przykłady piątkowych pocztówek:
Here you can see some examples of the friday postcards.