The illustrated book presenting a selection of
four Grimm Brother's Fairy Tales
. 
Photographs
used as a base for illustrations were made by me in various locations and then suited to work together in 4 color schemes (one for each fairy tale). 
It is my project for 
Bachelor's degree
and as I study in Poland, all typesetting is in polish.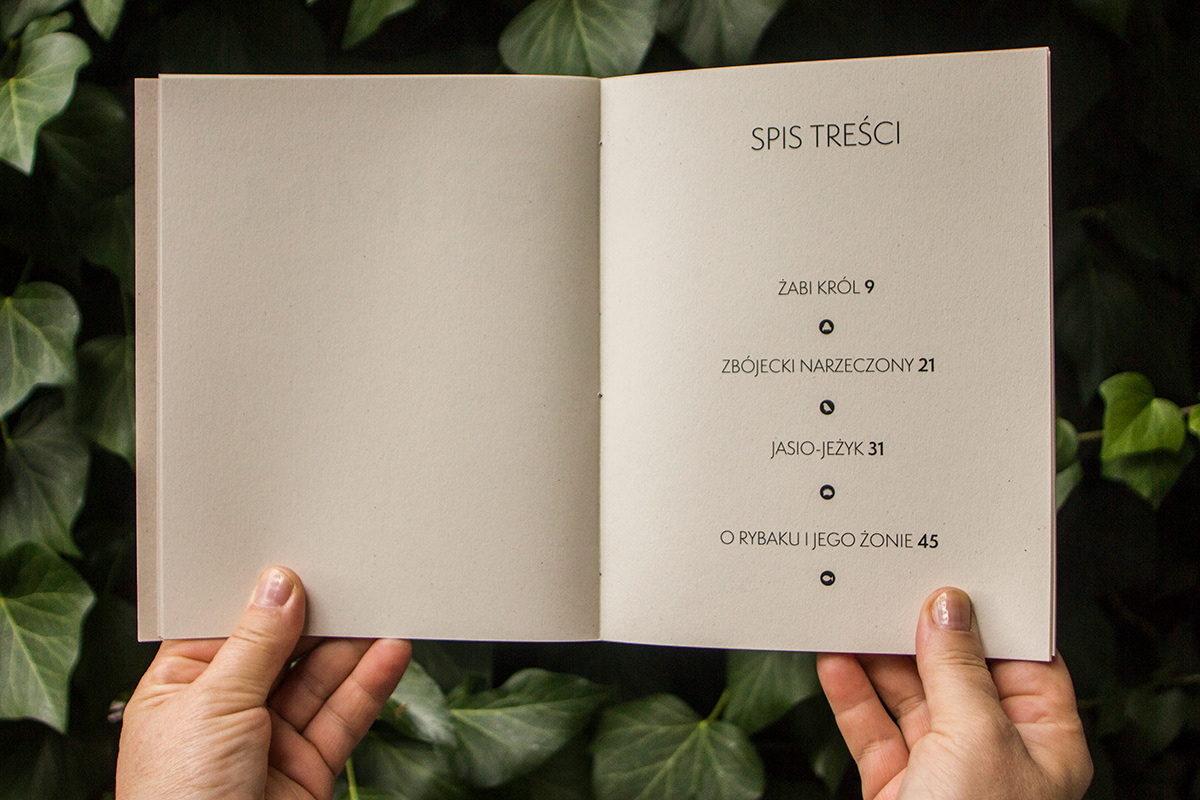 Icons were a starting point for the illustrations. I thought that
white silhouettes
(as in each icon) will work as
cutouts
and give each illustration nice space for coresponding quotations from the book. 
Here you can see a few examples of how I designed each scheet - starting with a 100% unedited foto. 
You can find entire publication in here
(it's set in polish though)